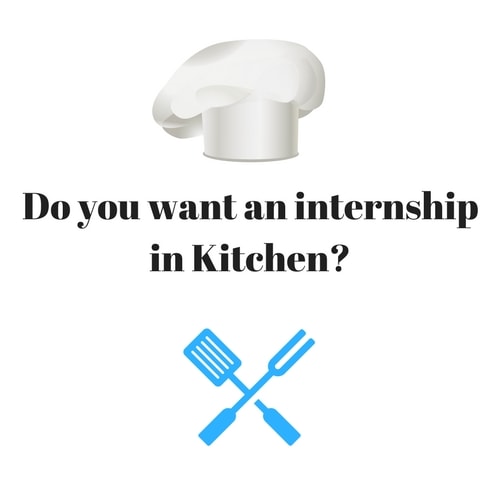 Are you interested in doing an internship in Kitchen?
Having a great professional experience is the final step you need to enter the professional world.
We want to help you find the best opportunity!
What are the tasks?
Know the gastronomic offer of the company and the different items of the kitchen.
Participate in the planning and organization of the production phases.
Raw handling: fresh, frozen, salty, large pieces, etc. Correct use of basic techniques (cleaning, viscera removal, cutting, cutting, rationing and others)
Use of different culinary techniques. Pre-elaboration and conservation of foods taking into account sanitary hygienic regulations, occupational safety and environmental protection.
Decoration and distribution tasks.
Participation in the preparation of menus and speeches. Assistance in the preparation of starters, fish, meat and desserts. Cleaning and cleaning the workplace.
Know the administrative circuit: invoices, delivery notes, file, documentation, etc.
Execution of inventories, contact with suppliers, execution and review of orders, contracting specialized services, etc. • Reception, handling, storage and quality control of food and merchandise.
Application of hygienic regulations - health, occupational safety and environmental protection.
You will experience an international environment that will help you in the future.
Demands:
Study Gastronomy
Benefit:
Free Accommodation
Free Meals (3 a day)
Paid Internship (200 to 300 euros a month)
And Erasmus + Scholarship if you receive it.