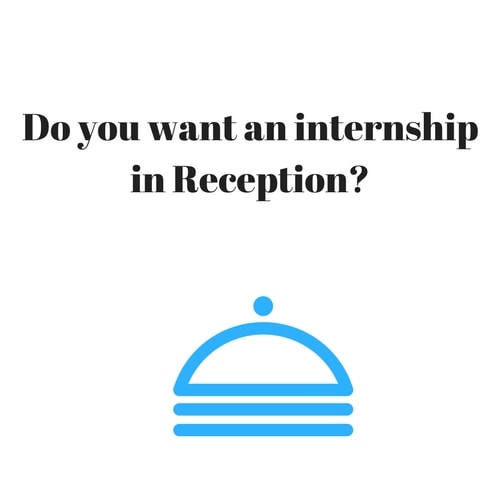 Are you interested in an internship in reception?
Professional experience is important when it comes to your growth as a professional and as an individual, and an internship is a step in the right direction.
We help you find the best opportunities!
What are the tasks?
Give information to clients;
Control de check in and the check out in the Hotel;
Control the state of the Hotel entrance and rooms;
Manage the reservations;
Manage services requested by the client either by phone, email or fax.
Change currency and sell excursions
Translate documents and prepare tourist guides;
Maintain a balance of the box for each change of shift, as well as collect those boxes that are closed at the reception;
Communicate with costumers, representing the image of the Hotel.
Not only you will improve your languages skills, you will also have significant experiences that will help you in your future!
Demands
Speaking foreign languages: English, Spanish, French, German, Russian, Polish, etc
Benefits
Free Accommodation
Free Meals
Paid internship (200 to 300 euros a month)
And Erasmus + Scholarship if you receive it